COVID-19 Announcement / Special Pricing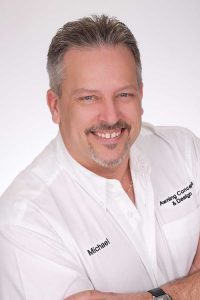 Day by day this situation continues to change rapidly. We are doing our best to adapt how we work, while protecting the safety of our employees so that we may continue to serve our valued customers. In order to do this we continue to carefully monitor COVID‑19 developments and actively review our business practices.
This is a challenging time for everyone. More than ever many of us are spending time at home as we shelter in place and try to keep our families and our communities healthy. It's important that we take these steps to protect everybody involved.  By working together, I am confident that we will get through this. Thank you for your continued trust, and confidence in us.
Michael Pataky
Procedures and Special Pricing
This summer, more than ever, people will be staying home with their loved ones so why not make it the most enjoyable! Allow us to turn your stay at home into a fabulous "Staycation" with Awning Concepts and Design.
Specially reduced pricing is now in effect to help with your patio awning purchase. Please note that this incredible pricing is subject to change or end without notice.
We have strict procedures in place for your safety and ours.
Simple, easy to place orders of your awning product can be completed entirely by email and phone.
Order by Email or Phone – Here's How
Measure the length and width of your patio or deck.
Email a few pictures of your job site and measurements to mike@awningconcepts.ca (Don't forget to provide your full name, address and telephone number).
Confirmation and Payment
Give us a day or two to assemble your quote. We will then respond by email with your personalized quote complete with layout pictures.  After accepting our quote, you can make a deposit by phone by calling us with your credit card information.
We will confirm your order and sizing with an onsite evaluation.  You need not be present or within close proximity. We will forward your order by email. Any discrepancies will be handled by the return of your deposit to the original credit card.
Orders will be installed on a first come first serve basis, no exceptions.
We will call you to make arrangement for the installation.
Balance due by credit card via phone when your awning is completed.
Enjoy your new patio awning with your family, friends and pets without concern of any direct human contact from us. Together, with simple adaptations, we will get through this unprecedented situation and continue to protect the communities in which we live and work.
*Does not apply to previously placed orders prior to March 25, 2020.